Categories:
Outsourcing Solutions To Transform Your Telco Enterprise
Outsourcing refers to a business practice where the hosting company outsources routine tasks to a third party. The seller company primarily earns savings overheads, saves time, and focuses on key aspects of the business.
Business Process Outsourcing (BPO) is the representation of one or more IT-focused business processes to an external provider that owns, manages, and administers selected processes based on defined and measurable performance metrics.
Telecom market
According to Grand View Research, the global telecommunications services market was USD 1657.7 billion in size in 2020 and is expected to grow at a compound annual growth rate (CAGR) of 5.4% from 2021 to 2028.
The global communication network has expanded its spectrum in recent decades. The number of customers is constantly increasing due to technological advances in 5G and smart devices running on next-generation technology. The demand for high-speed data connectivity and value-added managed services has created tremendous opportunities for telcos.
Telecom BPO function has grown exponentially to cope with the increasing duration of telecom services. According to ReportLinker, global BPO market growth is estimated to be USD 65 billion and will grow at a CAGR of 2% to approximately USD 78 billion by 2027.
4 Major strategies to improve telecom customer service
Outsourcing trends in telecom
To stay ahead of the competition, organizations in the dynamic telecom industry need to meet the growing demand for connectivity, address security issues, and create new offers for the latest technology paradigms as well as smart devices.
The outsourcing of telecom services has become a norm in the telecom industry these days. The telecom industry uses outsourcing in different ways, depending on the size of the company.
When evaluating business process outsourcing providers, you can use different criteria, such as:
Areas of specialty: industry domain of ​​BPO firm
Services and coverage: which domain services they offer and what they cover
Technical resource: number of employees and technology expertise in the firm
Customer list: who their main customers are
Cost: what their rates are
Why outsourcing is the right fit for your telco?
Establishing in-house BPO teams requires additional staff, infrastructure, and training, which increases OPEX for organizations. As a result, organizations are increasingly outsourcing various business processes to back-office BPO service providers.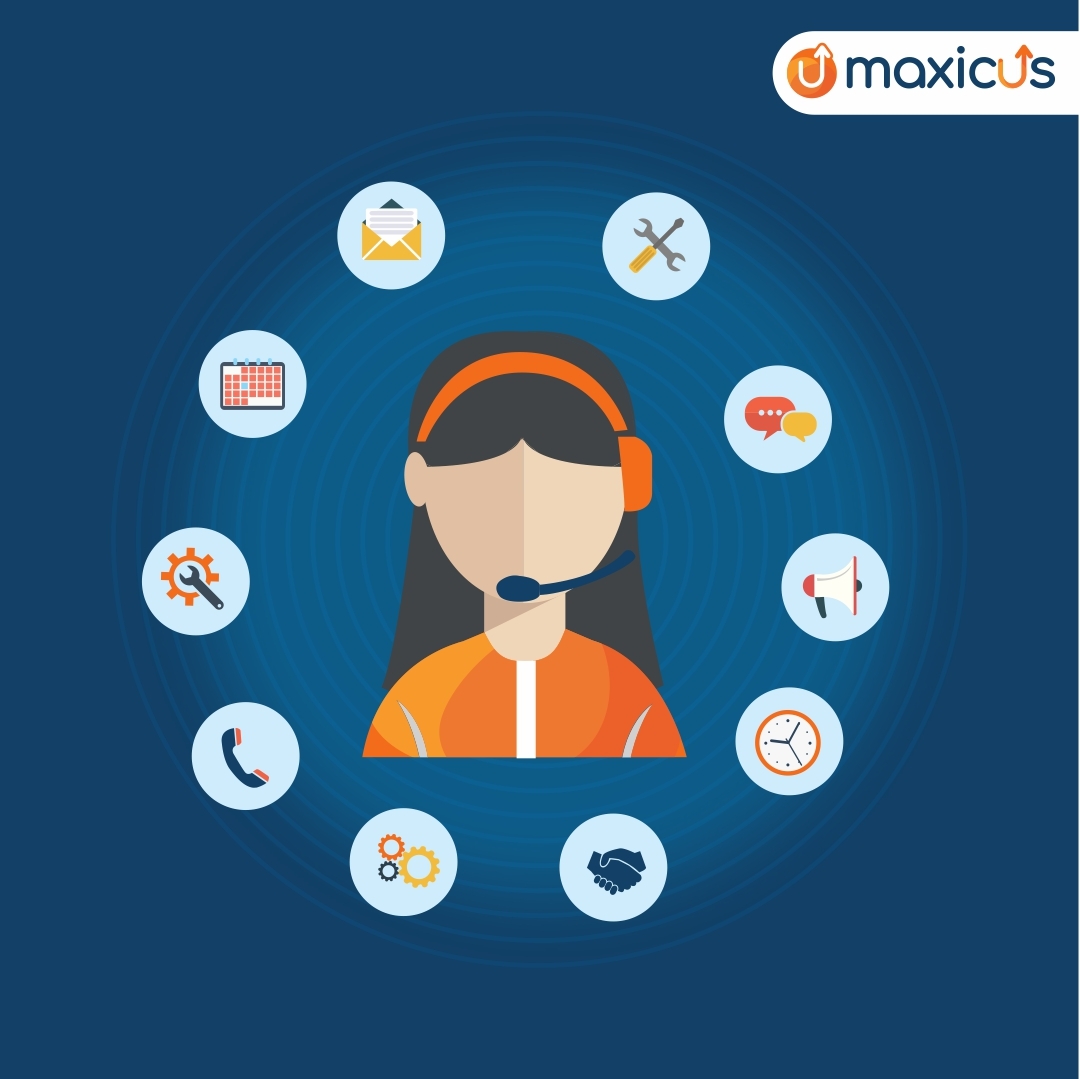 Outsourcing solutions
Telecom outsourcing services include BPO services such as customer support, call center outsourcing, procurement, logistics, finance, and accounting outsourcing, billing operations outsourcing, and other core/non-core processes.
Outsourcing in the telecom industry for selected business processes can help you build and streamline your telco enterprise service.
Let's talk more about customer service, one of the most preferred outsourcing services among telecom companies. Many telecom companies operate internationally, and it will be easier for them to offer services in the native language of the countries. The larger the audience you cover, the more you will satisfy your customers. Geographically distributed call center outsourcing providers work with you for general business purposes.
Call center outsourcing services to reshape your customer support
As a business entity, it monetizes customer service operations by increasing metrics such as:
FCR (First Call Resolution),
AHT (Average Handle Time), and
Customer Satisfaction (CSAT)
Benefits of BPO
The major benefits of outsourced customer service are:
Reduced costs
CX business scaling becomes easier
Multi-language availability
More customer service availability times
Reducing operating costs and wages allows businesses in developed countries to remain competitive in volatile consumer markets. This translates into lower prices for telecommunications products for consumers. In addition, companies that choose outsourced operations can keep their 24-hour customer service and technical support lines open and operate with professionals in a different time zone than the customer registering the complaint. This arrangement provides the company with a fleet of fresh and rested workers who attend the phone without interruption.
Outsourcing helps them increase their market share, customer base, and customer relationships while focusing on key competencies. In addition, outsourcing various processes to the services of BPO service companies can save the organization up to 30% to 50% of the operational cost, which helps control the growth of the global business process outsourcing market and transforms your Telco enterprise into a competitive service provider.
The focus areas
According to Statista, 66% of consumers recognize the importance of customer service for brand loyalty.
A BPO follows the following strategies to achieve a high level of customer satisfaction:
1. Understand customer expectations
Understand what your customers want and deliver the same. In a time when competitors offer affordable services, including OTT and digital content, your preparation is important.
2. Implement AI-enabled tools to improve customer support
Additionally, by integrating your customer service operations through AI-powered omnichannel, you can effectively communicate with customers around the clock and create CX.
3. Create a customer-centric culture
Telecommunications providers need to invest in training for new and existing employees to drive a customer-centric culture. Instead of focusing on sales and profits, it's time to focus on customer success, which ultimately leads to more sales and revenue.
4. Focus on an omni-channel experience
The number of companies investing in the omnichannel experience has grown from 20% to more than 80% since 2020. Outsourcing in the telecom industry leads to a better customer experience globally, saves resources, and helps create better coverage.
6. Gather feedback and work on it
21st-century consumers are smart; they go through feedback and reviews before committing to a telecom operator. Before using a counter-strategy, it is important to understand what they want, their past experiences, and their pain points.
A handbook to select the perfect outsourcing partner for your business
The win-win business
The company may have a hidden fear that outsourcing may result in losing the customer's connection to the business and its culture. However, by partnering with the right company, you can ensure the maintenance of your brand and culture.
Brand loyalty is the result of how your business interacts with both loyal and potential customers.