Level up your image annotation game with pixel perfect results
It is widely estimated that businesses spend 80% of their time on an AI/ML project contending with training datasets and data labeling, which may not be worth the time and effort of any business.
Maxicus enables businesses to develop and enhance Artificial Intelligence (AI) and Machine Learning (ML) models with high-quality human-powered data annotation services making the images recognizable for machines or computer vision.
Challenges of image annotation

Lacking Quality & Consistency
Keeping up with the quality parameters requires accurate tagging of data; even the slightest mistake can cost your business big time. Enterprises are falling short on maintaining a rich flow of labeled datasets to train computer vision models.

Limited Access to Advanced Tech
To generate high-quality labeled datasets requires proper tools and technologies. However, companies often fail to develop such infrastructure that roots for best-in-class data image annotation.

Failure to Comply with Data Privacy Laws
The raw data includes highly personal information. Therefore, tagging misinformation to images or data leaks can have huge repercussions. Due to a severe lack of process knowledge, image annotation companies fail to comply with data privacy guidelines.

Managing a Vast & Expensive Workforce
Managing a vast data labeling team is a massive task for enterprises, resulting in organizational predicaments that impact quality, efficiency, and productivity. Paying a large workforce for a longer period and investing in their training push businesses to take a back step.
Benefits of outsourcing image annotation process to Maxicus

Quality
Our highly skilled and experienced professionals operate faster, accurately, and are accustomed to processing big data efficiently.

Scalability
We can encounter the fluctuating demand for tagged datasets by providing on-demand skilled and qualified annotators to perform large volumes of data labeling tasks to train your ML models with ease.

Speed
We are equipped with a highly trained and dedicated team ready to launch your project in a matter of weeks, not months. Therefore, you always stay ahead of time.

Security
We ensure a secure image annotation process levering customized VPN backed by a business continuity plan to manage any exigency.
Use Cases
By conducting precise object classification and localization, we train computer vision models to identify objects in an image.
Tag the objects pixel-wise to create semantic segmentation of images.
Label raw data for AI & ML models to precisely identify multiple objects in an image.
Computer vision models can detect minor details, shapes, and variants by creating dots across the image.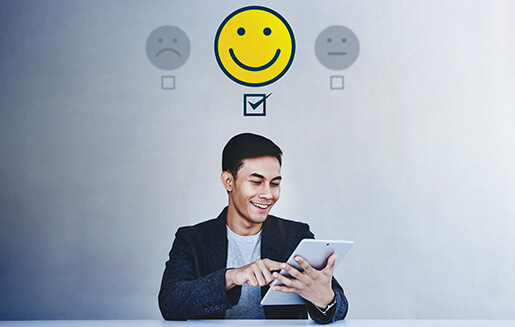 Why choose Maxicus?
As a leading data annotation company, Maxicus offers unmatched image annotation services at cost-effective rates powered by the most advanced tools, techniques, project-specific roadmaps, and industry best practices.
We deliver the best-in-class quality data annotation services with the highest accuracy level, data security, and completely scalable solutions with a quick turnaround time. Our wide range of image annotation services for training Al/ML models is trusted by leading global brands and Fortune 500 companies.
Accelerate your AI & ML models with Maxicus
Outsource your image annotation services to Maxicus and enjoy the benefits of consistent, intelligible, and accurate data streams within the desired time and budget. Maxicus has deep skills and proven expertise in catering to different data formats and industries.
Accelerate forward with Maxicus
Get professional, scalable, and reliable data annotation services today.
About the Client
Get Complete Case Study
Key Takeways: