Call Center Outsourcing
---
As customer experience emerges as the key differentiator for business, aspects like customer support need a professional touch. Call center outsourcing not only helps with ensuring great customer experiences at the hands of trained professionals, but also allows other business advantages. With our remote call center solutions; ensure the best for your brand today.
Call center outsourcing services to reshape your customer support
---
There are mainly two types of call center outsourcing – outbound and inbound services. We know that the key to the success of a business lies in its customers' contentment with the service it provides. That's why our customized services are always headed to enhance customer relationships for your business in the market.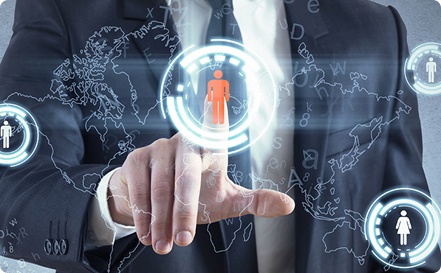 Inbound Services
---
While Maxicus caters for a plethora of varied inbound call center outsourcing services, here are those that are imperative for businesses growth.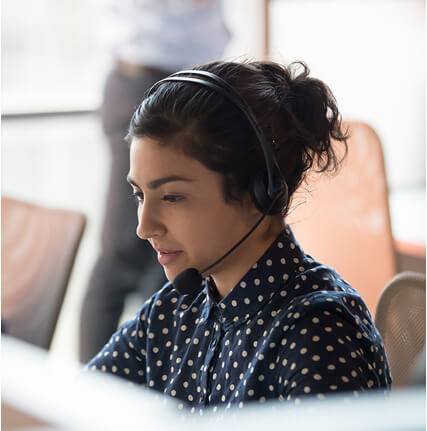 -
Customer Support
Maxicus helps several industry leaders worldwide with the best inbound call center outsourcing services. Our agents go through diligent training programs before attending calls from customers. These training sessions also cover sensitive aspects as to how to deal with irate customers and other soft skill development expertise. The quality management team dedicatedly works on the root causes of repeated calls to maximize First Call Resolution (FCR).

+
Order Management
Order management is very vital especially for selling online or e-commerce. From order tracking to raising a refund or order cancellation ticket, our customer support services include the all. Using an omnichannel customer support strategy, Maxicus ensures seamless customer interactions across various channels of communication.

+
Technical Support Outsourcing
From the last decade, with technical advancement and digitization, brands drastically changed their selling methods and customer engagement strategies. But new technology sometimes gives rise to challenges for customers. From installation & on boarding to post-sale troubleshooting issues, Maxicus caters to the best technical support through inbound voice channels for customers. Our agents with their adequate product and technical knowledge help customers while keeping your brand value intact.
Outbound services
---
Maxicus' outbound call center outsourcing services are specially designed to enrich your business' revenue growth.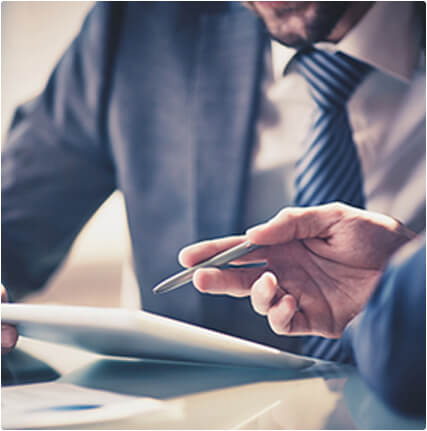 -
Lead Generation and Qualification
From lead generation to conversing those leads to a successful sale, a trained sales team ensures the best effort for up-selling your product or service. With over a decade long experience, Maxicus has been seasoned and trained for processes across industries to ensure the best for your business.

+
Customer Retention
With a range of options for customers and digitization, customer retention is the biggest challenge for any brand under across industries. We know that acquiring new customers is much difficult and expensive than retaining existing customers. Let Maxicus take care of your customer retention task with our impeccable outbound customer support that will keep the customer churn to its minimal level.

+
NPS Enhancement
Gauging Net Promoter Score (NPS) helps you to know the image of your brand in the customer's eyes. Maxicus, with our outbound call center support, helps you to understand and determine key indicators of your brand's overall customer satisfaction. Not only it helps you to read the customer's mind but also our NPS enhancement service helps you to plan effective future strategies. Choose our service and turn your detractors into promoters.
Here's why you should opt for call center outsourcing for your business
---
Cost efficiency
Cost saving is one of the major reasons for call center outsourcing. With the assurance of quality from a seasoned partner for your end-customer, money saved from outsourcing can be invested in other direct revenue growing channels. This benefit is especially beneficial for startups, where the limited fund should be optimally allocated in all business parameters correctly.
Professional touch
Maintaining good customer retention in the market is not easy. Call center outsourcing enables companies to sustain positive customer experience, as it is taken care of by professionals. In the case of a new business, this helps to capture the market and develop a positive impression in the early stages of business.
Round-the-clock multilingual support
Businesses nowadays have global customers, thanks to globalization and technology. To be able to cater to a vast customer base of different origins, it becomes essential to incorporate 24*7 multilingual support. Another aspect to this is providing support in the native language of your customer base. This not only becomes very convenient for customers but also helps brands to build a strong customer base in foreign markets.
Focus on key business aspects
Call center outsourcing for customer support enables businesses to focus on core business needs. This helps enterprises to achieve long term strategic goals while non-core activity like an expert team carries out customer support. All these efforts ultimately put the company in a better position of market competition.
Maximizing Customer Experience with Maxicus: Your best bet in call center outsourcing
---
With Leap, Maxicus has also introduced remote call center services. With a secure, scalable solutions to deploy support teams even from home, leverage the best for your business.
Maxicus has been working as an outsourcing partner for several industry leaders worldwide in different segments of business, thanks to our decade long experience.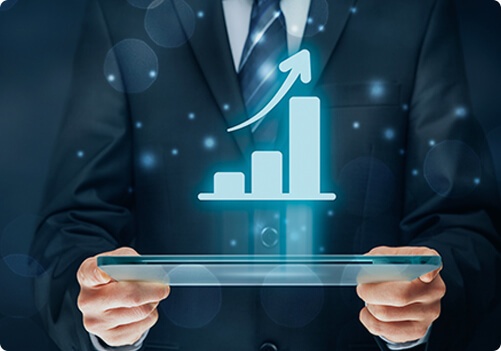 About the Client
Get Complete Case Study
Key Takeways: