Maxicus provides Integrated customer support across all channels of a customer's choice. Reduce customer effort, increase engagement and create a niche in the market for your brand as a front-runner for providing the best Omnichannel customer support in the market. Build proactive and reactive strategies to reach out to customers if they need help with Maxicus. Our agile Customer Support teams are available as per your business needs with an aim to provide the best for your brand.
A lot goes into providing the best care and support to customers. Our Customer Support Agents are trained and tested before being deployed on delivery floors for the best results. Allow Maxicus to take control of your Omnichannel Customer Support needs, while you focus on accelerating your business' capabilities.
Get in Touch
Maxicus Offers Customer Support Over
---

Voice
Customers feel addressed and heard with meaningful human interactions. Ensure the best for your audience with our industry-trained Solution Providers, across industries to increase First Call Resolution (FCR) and reduce Average Handle Time (AHT) simultaneously.

Live Chat
Support at the customer's fingertips. Make the most of your customer interactions with effective and precise response management. Reduce ticket size and empower accurate conversations with our CX teams that employ AI-backed solutions for better results.

Email
Communicate the way your customer wants it, by sending the right message at the right time. Empower customers to reach out to your business, and address concerns with industry-specific proficiency with the help of our skilled CX experts.

In App
Support
In addition to the legacy channels of support, meet your customers wherever they are. Choose from voice support to chat or even leverage self-service tools. Deploy Maxicus' In Apps support services to provide proactive and real-time support to the customers that use your business' app.

Online Reputation Management
Your online image is essential to customers. Build better relationships and always be available through our immaculate Online Reputation Management services. Guarantee only your best on the public front, to help retain and multiply the user base.
Business Benefits Delieverd
---
Allow for query resolutions across the channel of your customer's choice.

Connect your business to your audience like never before.

Clear and seamless interactions to reduce ticket handle time.

Make your customer feel heard and build relationships that last.
Why Maxicus?
---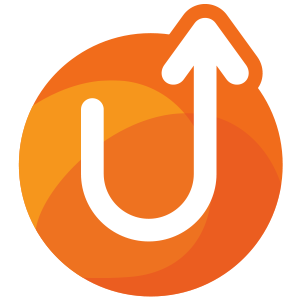 Team of professionals trained with rigorous testing and equipped with a robust Knowledge & Quality Management Solution for enhanced TAT.
Process teams hired on the basis of experience and knowledge of sales and customer support.
Technology aided human engagements for optimum efficiency and accuracy to provide required information to customers.
Business data and information protected using data protection guidelines and privacy terms that are enforced across the Customer Lifecycle Management portfolio.
About the Client
Get Complete Case Study
Key Takeways: