Simplify communication between customers, delivery executives & back-office teams
A recent Gartner survey reveals that 42% of the business respondents are looking to outsource fourth-party logistics (4PL) to design, build, run, and measure logistics functions.
Supply chain outsourcing has become mainstream indicating more growth shortly. Business leaders want end-to-end visibility, better data quality, and faster speed to market, becoming eager to partner with outsourcing companies to completely manage their logistics life cycle.
Challenges in Logistics Industry

No proactive update on the delivery
If you fail to keep your customers informed at every stage of product delivery, your logistics operations can be all over the place.

Repeat customer calls for order status
Customers are always anxious about the delivery of their products. This becomes taxing for customer support teams to handle their repeated queries and serve them with appropriate order status.

Managing reschedules of delivery
In case of rescheduling of order delivery, deficiency in integration between back-office/ warehouse team and delivery partners, resulting in poor customer experiences.

Untimely returns
Handling untimely returns and tracking the package until RTO (Return To Origin), more often than not, businesses fail to manage systematic developments.

Package lost in transit
It becomes hectic for businesses to recover the package once lost in transit. The complex process and lack of communication at every stage make it even more difficult.

Delivery executive coordination
Delivery executives are the back-bone of your logistics operation. If businesses fall short to coordinate seamlessly with them, it may impact the overall ecosystem bigtime.
Why outsource your logistics operations to Maxicus?
Maxicus manages DP (Delivery Partners) coordination for Swiggy which has over 55,000 delivery executives to ensure timely delivery and coordination of packages for superior CX.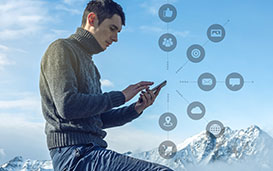 Omnichannel support for order related queries
Implementing the omnichannel approach for order quarries integrates both offline and online, eliminates operational roadblocks.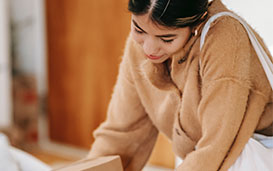 Delivery confirmation calling
Calling customers for confirmation after the delivery not only enhances process adherence and customer experiences, but improves the brand's Net Promoter Score (NPS).
Return pick up confirmation calling
Letting the customer know about the order pick-up status of the return package boosts customer trust in the brand.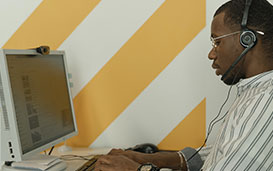 Chat/Call/Email support for order status
Our customer service team is equipped with round-the-clock multi-channel support - chat, call & email. Customers can know their order status & delivery details from their preferred channel, 24x7.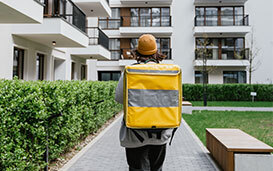 Coordination between LMD, DE & customers
Establishing seamless coordination between delivery executive (DE) & warehouse, or delivery executive & customer, or delivery executive & back-office (LMD) for uninterrupted operation.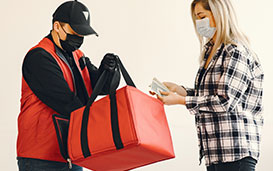 COD order confirmation calling
Calling customers and confirming their cash on delivery order details, making the process effortless for customers. This ensures that they don't face any challenges while paying at time of delivery.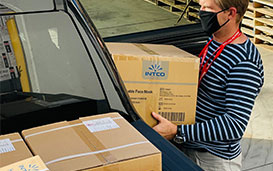 Customs clearance calling
Calling customers & asking to confirm their package details to retrieve it from the custom department and informing them once it is done.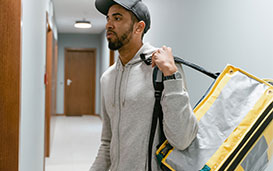 Special instructions to delivery partners
Instructing delivery partners to carry out exclusive customer requests regarding the package delivery.
Why choose Maxicus?
As a leading outsourcing services provider, Maxicus offers unmatched expertise and will streamline your operations at cost-effective rates. Manage call volumes and peaks without hiring a large workforce in areas of omni-channel customer service, vendor management, and delivery management.
We deliver the best-in-class outsourcing services with the highest accuracy level, data security, and completely scalable solutions with a quick turnaround time. Our wide range of outsourcing services is trusted by leading global brands and Fortune 500 companies.
Streamline your logistics operations with Maxicus
Outsourcing your logistics requirements to Maxicus lets you enjoy the benefits of streamlined operations, improved flexibility, and performance improvement with our proven industry expertise so that you can concentrate on growing your business.
Case Studies
---
Expertise Delivered
Agile and adaptable solutions that bring significant results.
View All
Maximize your business with Maxicus
Get professional, reliable, and scalable logistics outsourcing services today.
About the Client
Get Complete Case Study
Key Takeways: