Exceptional experiences for all with an integrated
Work From Home Solution
---
Leapmax is designed to make lives easier for all – from agents and entrepreneurs to businesses and enterprises – to make business continuity simpler than ever before.
Work-From-Home Agents
---
With the freedom of working from anywhere with a stable Internet connection, you create a work-environment for agents to thrive in. 75% of employees who are allowed to work from home say that doing so has improved their work-life balance. Leapmax creates opportunities for homemakers, differently abled and those who wish to work-from-home.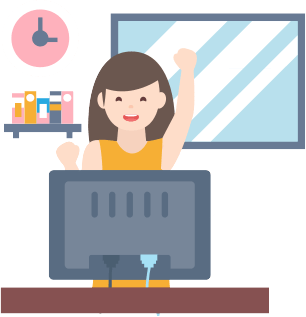 Freedom Centers
---
Research says that more and more employees are experiencing WFH burnouts due to workplace loneliness. Freedom Centers were conceived keeping employee productivity in mind. Even for a small area to be turned into a contact center, a considerable amount of planning and set of solutions are necessary. With Leapmax, you kill multiple birds with one stone.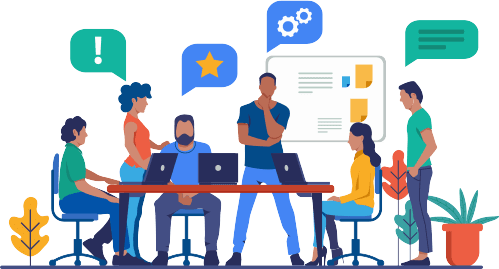 Virtual Call Centers
---
43% of US employers said they plan to allow their employees to have more remote working opportunities in the coming years. With the growing need for more flexible and sustainable working conditions, virtual call centers are going to be the need of the hour. With multiple integrations and features to monitor and enhance employee productivity, Leapmax into the new normal.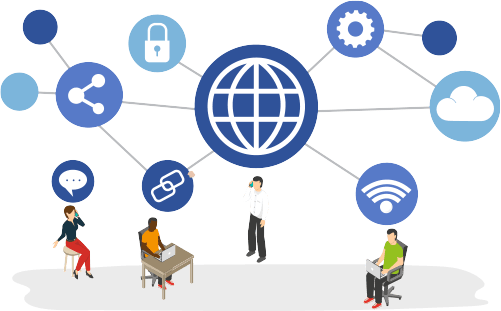 An Indian Unicorn moved 100% support operations to a work-from-home model.
See how
Ofcourse you'd have questions
---
General FAQs
What is a virtual call center?
---
A virtual call center is basically a call center where the agents attending calls do not work from a single location. They can be working from their homes or different offices. These cloud-based virtual call centers reduce the overall cost of a central office, infrastructure and technical interventions. Virtual call centers also lead to lower employee turnover due to more flexible work environments.
How do virtual call centers work ?
---
The customer trying to get in touch with your brand is given the impression of reaching a physical department within the business, when, in fact, it reaches your virtual call center. Virtual call center employees work from their homes while keeping in line with your other business processes and culture.
Why should you opt for a virtual call center?
---
A virtual call center not only ensures a business' operational continuity but also helps with cost saving. Moreover, when you choose to outsource your customer support to a third-party, you can be sure of an efficient pool of virtual call center agents as the outsourcing service providers conduct stringent screening processes and high quality training.
What is the technology used in virtual call centers and Work From Home solutions like Leap?
---
Hosted on the cloud, Leap, unlike any other virtual call center or Work From Home solution uses a blend of cutting edge technologies for various functions. Artificial Intelligence and Machine Learning are used to ensure agent productivity and data security, while quality adherence and monitoring tools are used to ensure the optimum standards of customer interactions being delivered. With the use of Virtual Automated Call Distributor (VACD) technology, an integrated skill based routing technology ensures delivering of the call to the most suitable virtual call center agent.
About the Client
Get Complete Case Study
Key Takeways: