32% of customers will walk away from a brand they love after having a single bad experience. (Source) In the era of hyper-consumerization, customer service in the telecom industry is witnessing an outburst. Todays' customers are more informed than ever before. Also, increasing the churn rate due to intense market competition for businesses is a matter of concern. Customers have choices and if you are unable to satisfy them with your services, they might switch to other brands. To be in the hunt, telecom companies need to invest in maintaining and retaining their existing customers through excellent customer service.
The importance of customer service in telecom
The way your business interacts with loyal and potential customers strengthens brand loyalty. 66% of the consumers say that customer service is very important to them when they choose a brand or a factor in a brand's loyalty. (Source) Let's find out more about it in detail.
Turn customers into brand advocates
A delighted customer becomes the brands' biggest fan. They will be likely to leave positive online feedback and reviews about your product or service on social media or other websites. Remember, customers also share the experience with their relatives, friends, colleagues which again provides free brand promotion.
Enhance customer loyalty
Delightful customer experiences make the customer stay with you for a longer period and they become loyal to your brand. In the same way, negative experiences will make customers heading straight to the door. For example, keeping customers waiting on the phone may turn out to be a bad service for your brand and decrease CSAT scores.
Boost revenue
By providing exceptional customer service at every touch-point enables telecom players to sell more products and services to their customers. When customers have a satisfying experience interacting with your brand, they are more likely to purchase your product or services more. 86% of customers are willing to pay more for a great customer experience. (Source)
4 major strategies to improve telecom customer service
Provide omnichannel customer support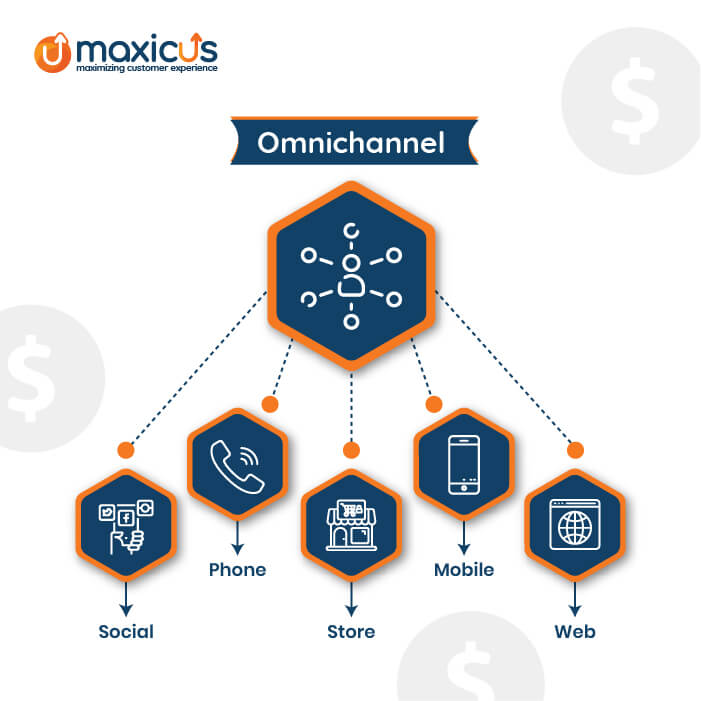 Today, customers are informed and digitally savvy. They prefer to interact with telecom support with multiple channels, depending on their impulse. Provide customers the flexibility of customer support through live chat, social media, email, or call up customer care directly. They will contact you on the most favorable option available to them at that very moment. Deliver round-the-clock customer support and consistent service across all touchpoints. Effective omnichannel customer support is indispensable for telcos to interact with their customers and enhance their experience. The number of companies investing in the omnichannel experience has jumped from 20% to more than 80% since 2020. (Source)
AI-driven customer service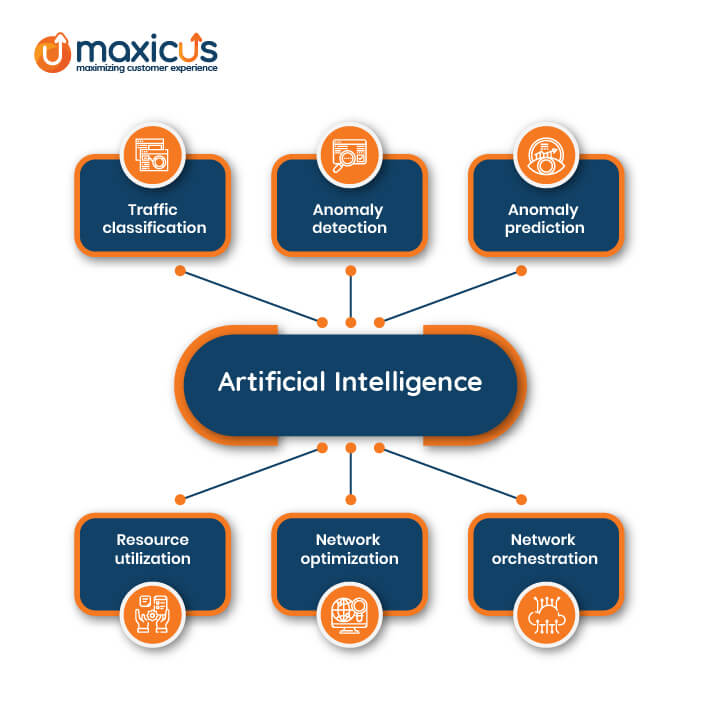 After establishing all channels of communications, you can effortlessly automate simple customer engagements using AI-powered chatbots. This will help telecom companies into two segments.
Your customers don't have to wait in queue for agents to address their issues.
Your customer service agents won't have to spend time-solving repetitive customer issues.
Understand customer journey & their feedback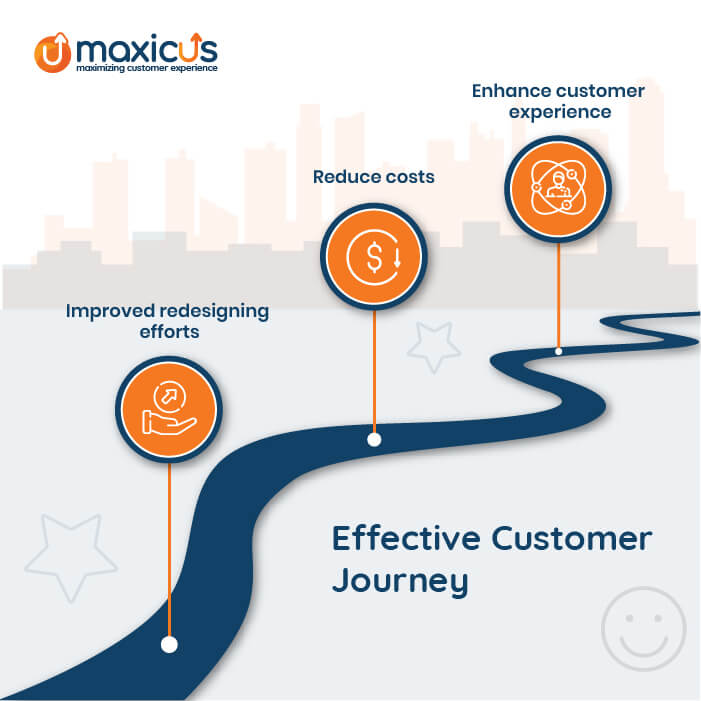 Customers often post their negative experiences on various social media channels. Keeping checks on such cases is more important for a brand today than ever before. These can blemish the brand's reputation and dip the sales. In the case of telecom, these complaints increase due to network issues, billing, service, or even delay in response from the customer support teams. The 21st-century customers are smart; they go through feedback and reviews before getting committed to a telecom operator. This will not only enable you to provide satisfying experiences to your existing customers but also help you to reach out to potential customers. To provide exceptional customer service, first of all, you need to understand what they want, their past experiences, and pain points. Asking customers to provide their opinion and working on those, makes them feel valued to build trust.
Challenges ahead
Service is a lasting experience on any consumer's mind. Lack of quick and personalized customer service may be a huge turn off for telecom brands in the long run. Telecom companies receive millions of service requests daily. With piling up of service requests; handling, providing fast and personalized support becomes difficult. Building a customer retention strategy in the telecom industry that works best, in the long run, is a tough task. Neglecting customer requests can lead to long waiting times in the queue, agitated customers, and inadequate automated responses. In the end, these are ruining your customer relationship. The last thing you want is to find a customer unhappy with your customer service agents, putting negative posts on social media, and ultimately, leaving you.
The way telecom companies handle customer complaints plays the most significant role in determining customer loyalty. Customers expect prompt responses at every touchpoint whether on social media or in live chat. To reduce customer churn, telcos offer convenient and effective customer support in all circumstances.
Why outsource telecom customer service?
Outsourcing customer services in telcos, indeed, provide better customer experiences. Businesses out there offer good and proper support for their customers. Still, they might fail to meet their full potential. If you want your telecom company to be the leading edge in the industry, you are required to up your stake by outsourcing an expert professional team.
Cost-saving
Setting up a contact center needs major investments in resources, equipment, operations, and staffing. Outsource telecom services to an expert service provider allow telecom companies to cut these costs and spread across many service providers.
Round-the-clock customer support
Nowadays, especially for telcos, 24×7 customer services have become imperative. Running an in-house 24×7 customer support operation is a challenging task. Therefore, outsourcing customer service to an expert service provider becomes a feasible alternative.
Increased efficiency & competitiveness
Outsourcing telecom strategies for customer service makes sure that customers receive timely support. The more the customers are happy, the less you will be stressed as a business. Also, outsourcing providers can absorb the dramatic demand for shifts; enable quicker ramp-ups and ramp-downs than the in-house customer support team.
Conclusion
Outsourcing telecom customer service allows you to save resources and create better coverage. Many telcos operate on an international level and it would be easier for them to hire and offer services in their native languages. The larger the audience you cover, the better you satisfy your customers. Outsourcing providers such as Maxicus, work with your business to generate revenue through customer service operations by enhancing metrics like FCR (first call resolution), AHT (average handle time), and customer satisfaction (CSAT).
Categories: