How can e-surveillance improve safety in warehouses?
E-surveillance provides you the peace of mind that somebody is always watching your property on behalf of you. It enables you to stop vandalism, theft, fraudulent claims even before it takes place. Even if your warehouse happens to be victims of such acts you always have the video evidence to help the criminal proceedings and catch the perpetrators. There are many such benefits of installing an e-surveillance system in your warehouse, let's discuss in detail.
Intelligent video analytics and playback
E-surveillance not only allows real-time video analytics for precautionary warehouse security but also hugely contributes through smart video analytics for investigation. For example, leveraging video analytics tools you can mark important goods or instruments by a virtual periphery and if somebody tries to move those, immediately the system will send push notifications through every application/SMS/ email or even can send you the video-pop up footage. If the incident comes under unlawful activities, the same video-footage will help in the investigation. Also, in this case of goods mismatch during shifting, you can simply search the recording with date and time and playback to track where it is now. The tool will provide that particular footage then and there.
Remote surveillance
Another benefit of installing warehouse surveillance systems is remote monitoring. As a business owner, you might be traveling to meet the client or staying at home but with the best warehouse security cameras installed and you can check from anywhere in the world. E-surveillance allows you to keep an eye on your warehouse even if you are not around. The tool broadcasts this live and recorded footage via the internet to your remote device by using an authorized sign-in. Once you are away, your employees might be skipping the work or not doing it carefully. Remote video monitoring empowers you to observe your employees and track their productivity. It is also helpful while monitoring multiple warehouses simultaneously. You can monitor them not even being present at the spot.
Smart vehicle management
A warehouse is a busy place. There are a continuous loading and unloading of goods and packages that take place throughout the day. Therefore, many unidentified vehicles come in and out of the warehouse premises. There are chances of stealing goods and mismanagement which can lead to chaos. Unfortunately, if one of these scenarios happens, you don't have the details of the vehicle in order to catch the offenders. Hence, advanced warehouse management leverages e-surveillance services to keep a track of each vehicle entering your premises in such cases. At the same time, intelligent video analytics scans and captures the number plate every time to keep records. This way you can restrict unknown vehicles to go in and make sure it is registered before entering the warehouse.
Single source control
Big enterprises have multiple warehouses located across different cities. It becomes challenging to coordinate if you don't have a single source control of warehouse security management in place. Even for the small organizations, the warehouse is generally located not so close to the office; therefore, e-surveillance becomes relevant here. E-surveillance services aim to provide one single source control to multiple warehouses. This can be viewed from a remote location and the admin can optimize the viewing rights of different operators. Warehouse surveillance systems help to keep complete control over different commercial properties located across multiple geographical locations.
Covers blind spots
The security guards have a certain range of limitations to watch around your warehouse premises. They are humans and cannot look after all the spaces. They mostly observe the spaces where there is more traffic. But, what about the seldom traffic areas, these are equally crucial such as rear entrances or back alleys. These are the places where criminals enter or hide and wait for their chance. These unnoticed places are a fortress for thieves and criminals looking to steal from your warehouse. Because of very low lighting, criminals will use these passages as an ambush. By identifying and installing a video surveillance system in these blind spots, you can protect your business from thieves and burglars. A security camera system offers broad coverage for these blind spots. With an e-surveillance system in place, you can nab the propagators before they break-into your warehouse.
24×7 surveillance
Burglars like to act in the dark. In a warehouse, because of such a huge area, security guards are also intimated to roam and observe the whole area at night. The thieves take advantage of this situation and get into your warehouse. But, with video monitoring cameras installed in place, you can combat the human limitations. It provides around the clock surveillance, day and night, seven days a week. As well as it boosts the warehouse security to keep off the intruders. Hypothetically, even if a thief breaks in, you will have the ability to stop it through flashing integrated security lights and alarms or by sending guards immediately. E-surveillance makes life easier for warehouse managers or owners.
Having an e-surveillance service for warehouses in place certainly deter crimes. Thieves and burglars will have a second thought before thinking of break-into your warehouse. However, you also have to do some preliminary work such as identifying your business needs to install the e-surveillance system, what kind of services you want, and what type of security cameras you should install.
What is the checklist to install warehouse e-surveillance services?
Installing an e-surveillance system is easier said than done. There are some major factors to consider if you fancy top-notch warehouse surveillance.
Smartphone integration
This is the most considerable e-surveillance service businesses look for. Today, businesses communicate with the customer or clients through the smartphone using different tools. So, why not put CCTV surveillance on smartphones. It enables you to check your warehouse security from any part of the world. Always be in control of your warehouse security, even if you are in a remote place.
Install the right camera
You need to figure out which camera works best for your warehouse. Selecting the perfect camera according to your business needs is a challenging task. Let's make it a little easy for you. There are several types of surveillance cameras out there and some of the most commonly embraced by businesses are dome cameras, professional box cameras, infrared (IR) security cameras, and hidden cameras.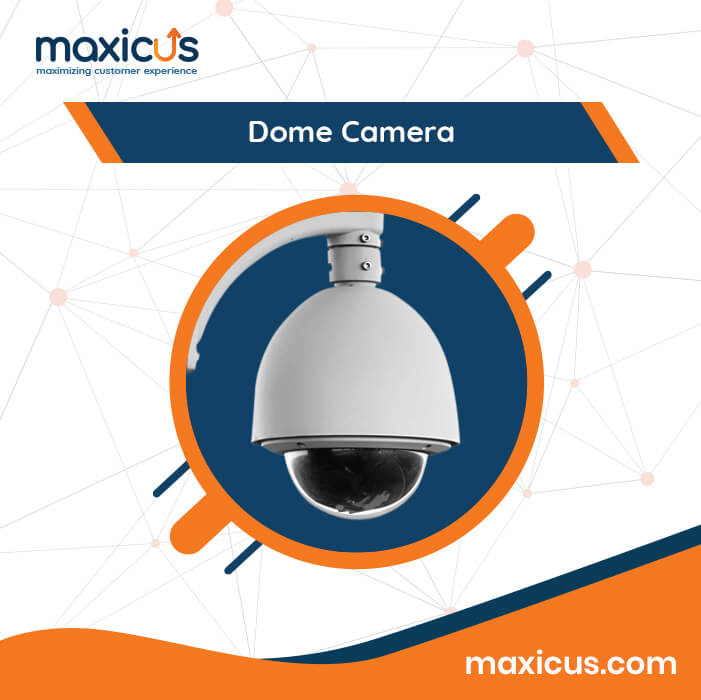 The dome camera allows an additional level of disguise. The dome enables a "smoked" effect that is deceptive. Therefore, it is hard for intruders to find out if the camera is faced toward them or blindsiding them.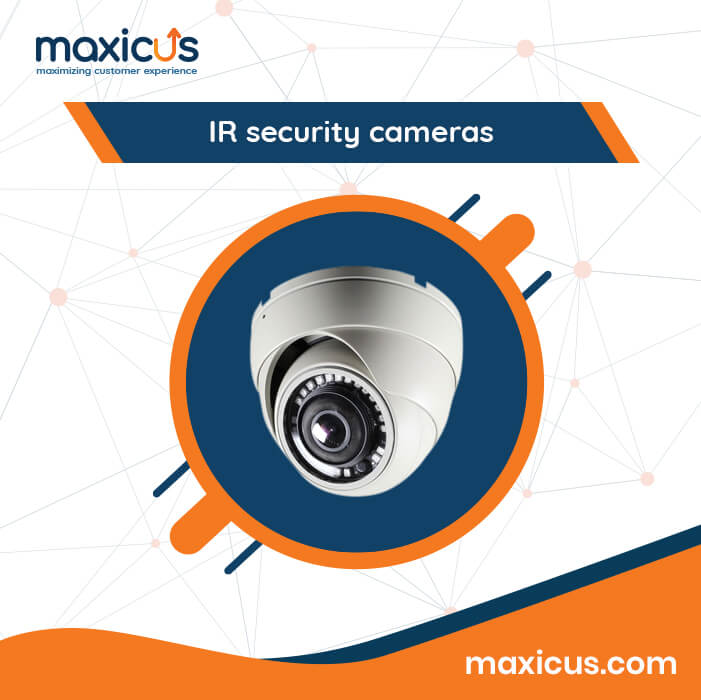 The IR security cameras offer high-resolution video monitoring throughout the day. It illuminates spaces in case of very low or no light. It is especially useful for nights.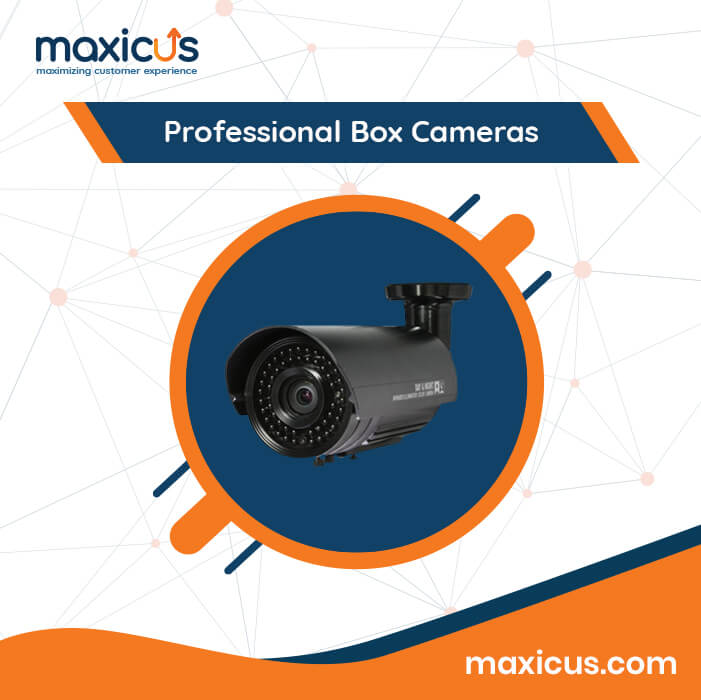 The pro photographic camera produces very high-resolution video quality. Most banks use these cameras and it also works in the night in darkness. You can change the lenses for the best-supported zoom and angle that fits your warehouse needs. Its attributes are more similar to IR cameras.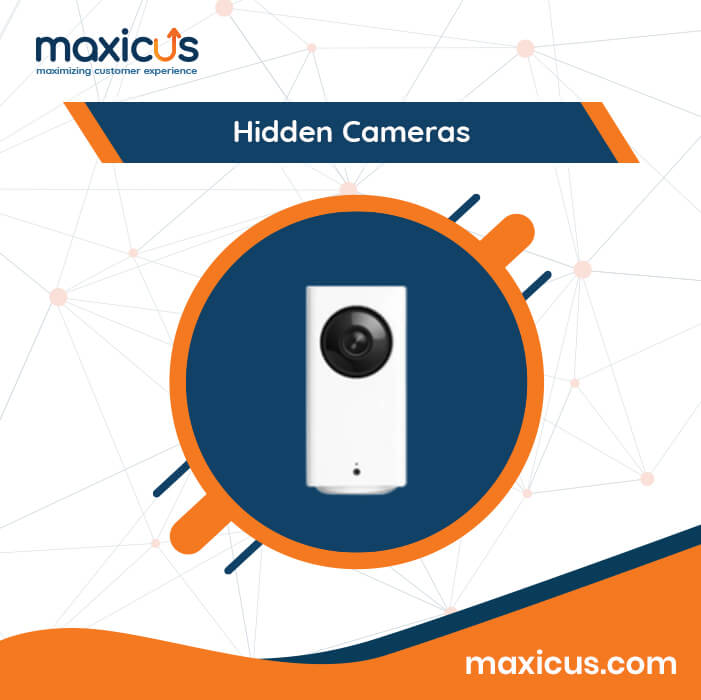 The hidden cameras offer the best level of investigative work. These cameras can be disguised as a clock, sprinkler, and exit sign or perhaps as a smoke detector.
Video compressing
Video surveillance footage typically produces a huge amount of heavy data. It is conventional to compress the size of that data and transmit it to cloud storage or portable storage devices. Be mindful that compress but do not compromise with much video clarity or quality.
Cloud storage
It is pivotal that you directly store your crucial video surveillance footage securely off-site in the cloud. Firstly, it is time-consuming to transfer data every time to a different storage device while freeing up space and there is always a fear of data corruption and data loss or theft. All your video footage from all your cameras will be stored in one single place in the cloud. Therefore, it would be easier to retrieve footage when required. You will be able to access and manage conventionally through smartphones or any remote devices from any part of the world.
It is understandable that assembling all these mechanisms and fit into your business process is difficult. Therefore, today businesses are subscribing to the idea of outsourcing to a service provider.
Why outsource the e-surveillance service for warehouses?
There are several benefits of outsourcing the e-surveillance service; below, we have discussed a few primary advantages that work for your warehouse.
Cost-effective
The costs linked with managing warehouses from workers to equipment are high. You need to ensure the safety of these physical infrastructures and also you have to hire a good amount of security guards, monitoring staff, external surveillance services, etc. You have to spend a lot and still, it lacks the desired protection that a warehouse demands. Once you choose to outsource an e-surveillance system from a service provider, the expenses are immensely reduced and eliminate all the probable security threats to your warehouse.
Smooth workflow
This would be the most obvious benefit of hiring a third-party outsourcing company. Because companies feel it is better to coordinate with a single point of contact for all your e-surveillance services rather than struggling with people from multiple operators in-house. Thus it ensures a simple and smooth workflow between business and service providers. At the time of maintenance or repair of CCTV cameras or tools, you can directly dial-up your outsourcing partner rather than chasing different service providers from where you have purchased. With a single service provider, there are almost zero chances of confusion and miscommunications. As well as the outsourcing provider gives you unparalleled accountability, transparency, and total control at every stage.
Easy maintenance
Outsourcing e-surveillance services to a service provider include routine testing of equipment and tools such as light conditions, cameras, cloud storage, remote control capabilities, signaling strength to ensure desired quality video monitoring for clients. In case of any disruption, they will immediately have it fixed. Thus, you don't have to spend money on maintenance. This is one of the biggest perks of outsourcing the e-surveillance service.
More than just monitoring
With e-surveillance outsourcing, you will get more than just monitoring. Outsourcing partners not only will watch your live video feed but the monitoring team can also take direct action in case any intruders try to sneak into your warehouse. By integrating the e-surveillance system with sensors, security lights, and loudspeakers, etc. the team can warn the trespassers in real-time. The immediate turning on the security lights and activating the security alarm, followed by a verbal warning to leave is sufficient to keep off thieves before any loss.
Periodical report
A warehouse observes busy traffic all-day. By leveraging video analytics outsourcing providers publishes a report that can be very useful to your warehouse management. The reports include how many vehicles entered unloaded goods, how many vehicles loaded and left, how many cameras were used, timestamp, and other relevant information. This is extremely helpful in tracking the warehouse developments.
Easy footage retrieval
In case any unfortunate incident takes place, you have no choice but to stream the video recording for hours to retrieve the footage of the crime. By leveraging cloud storage the outsourcing providers will have already found the footage of the offense and through remote monitoring solutions, they will provide you with it in minutes. Because of the cloud storage, it is easier for the service provider to locate, even if the recording is weeks old.