Categories:
How to power your customer journey leveraging AI & ML?
AI and ML technology have revolutionized the customer journey, allowing customers to make purchases from the comfort of their homes using their mobile devices. AI-driven solutions have made it easier for businesses to better understand their customers and retain them for the long term. By analyzing customer data and behavior in real time, brands can create delightful experiences throughout the customer journey, enhancing customer experience (CX). AI technology empowers brands to make customers feel valued and satisfied with their interactions, leading to long-term customer satisfaction and loyalty
Unlock the power of customer service AI for better
It is worth pointing out that AI customer experience is a potent tool for brands to enhance customer loyalty and buying experience. The customer journey can become fruitful and profitable through the strategic deployment of AI and ML algorithms.
Some of them are listed here.
Omni-channel customer support
AI and ML-enabled omnichannel customer support provide an integrated experience to customers across all channels. Omnichannel enables customers to have a seamless experience across all touchpoints. Thus customers get a personalized experience from the brand across all communication channels.
AI helps to understand customer behavior and anticipate what they are looking for and what they want. ML will analyze thousands of promotional offers and messages and, based on the customer's search history, will provide the right solution at the right time, regardless of the touchpoints. It creates gratification for the consumer, who may shortly convert to be a customer of the brand.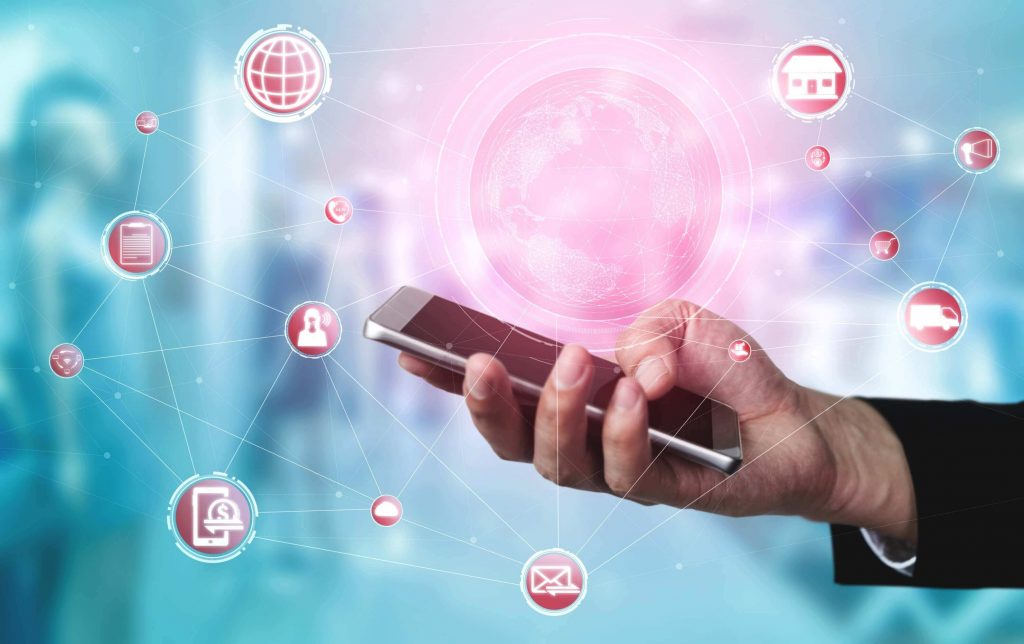 Using chatbots
Gone are the days when customers had to repeatedly dial customer care executives, convey their complaints and get assurance. AI & ML has enabled the creation of chatbots that are capable of responding to repetitive customer issues. Therefore, customers can reach out to brands from anywhere, at any time, and get their queries resolved. Chatbot support tools are highly effective in creating brand loyalty.
Upgrade your business with AI-powered chatbots
There are two types of chatbots, rule-based and machine learning-based:
A rule-based chatbot follows the rules fed into its memory, where the response is structured and menu-driven. It can resolve simple customer queries like changing the PIN of internet banking, getting account balance details, or requesting a checkbook.
This provides a satisfying customer experience as there is no waiting time for them, and their issues are resolved instantly. Chatbots greatly relieve the backend team from responding to repetitive customer queries and concentrating on more complex tasks. If there is an increase in inbound traffic, easily chatbot deployment can be scaled up without extra cost.
An ML-powered chatbot is capable of understanding voice inputs, images or patterns, or texts. Such information is received by Natural Language Processor (NLP), and this data goes to the server, which triggers to prepare a suitable response to be delivered. Through AI and ML, the chatbot is capable of providing customized solutions to the customer.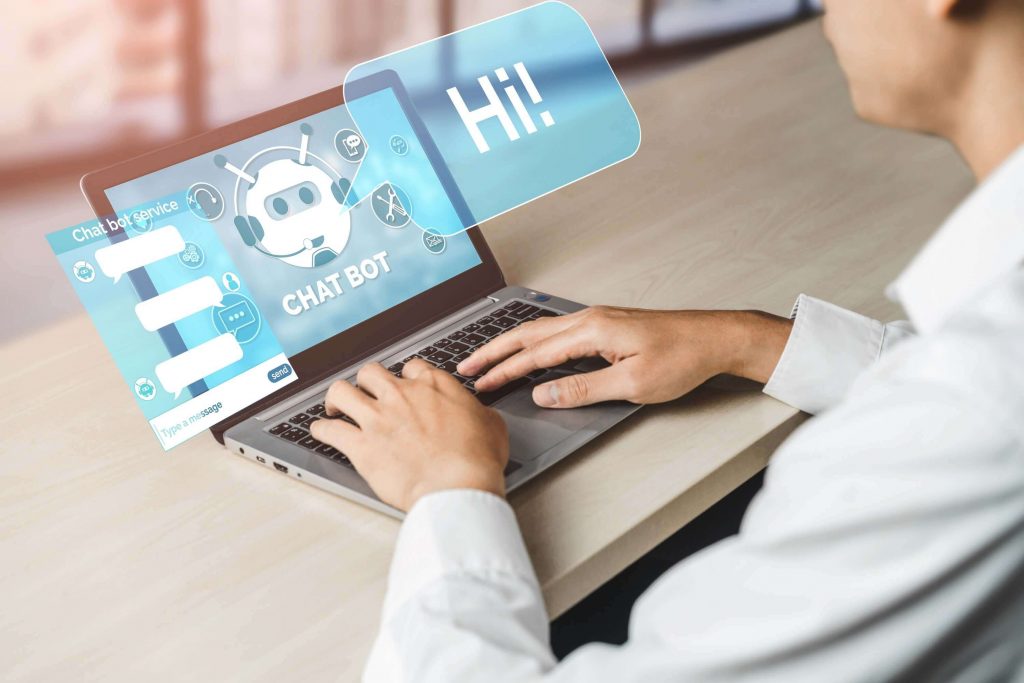 Virtual assistants
Consumers expect companies to leverage the latest technology towards enhancing CX. The deployment of virtual assistants by companies has facilitated them to get rich profits over those lagging.
A virtual assistant is a tool that performs like a human on voice or text commands. It is integrated with a Natural Language Processor (NLP), which enables the intake of user commands and then, through an algorithm, deciphers it and then formulates its response. It searches for a keyword, and once done, the server action will initiate the desired action that will address the customer query.
By integrating virtual assistants in an omnichannel environment, customer experience is enhanced as they can resolve their issues on a self-service basis at any touchpoint. A virtual assistant will send the event across various communication devices in response to a customer query, which significantly saves the customer's time and effort.
A virtual assistant can become smarter. The more input data it gets, it is possible to understand customer behavior and anticipate what they want to provide a customized solution and a pleasant experience.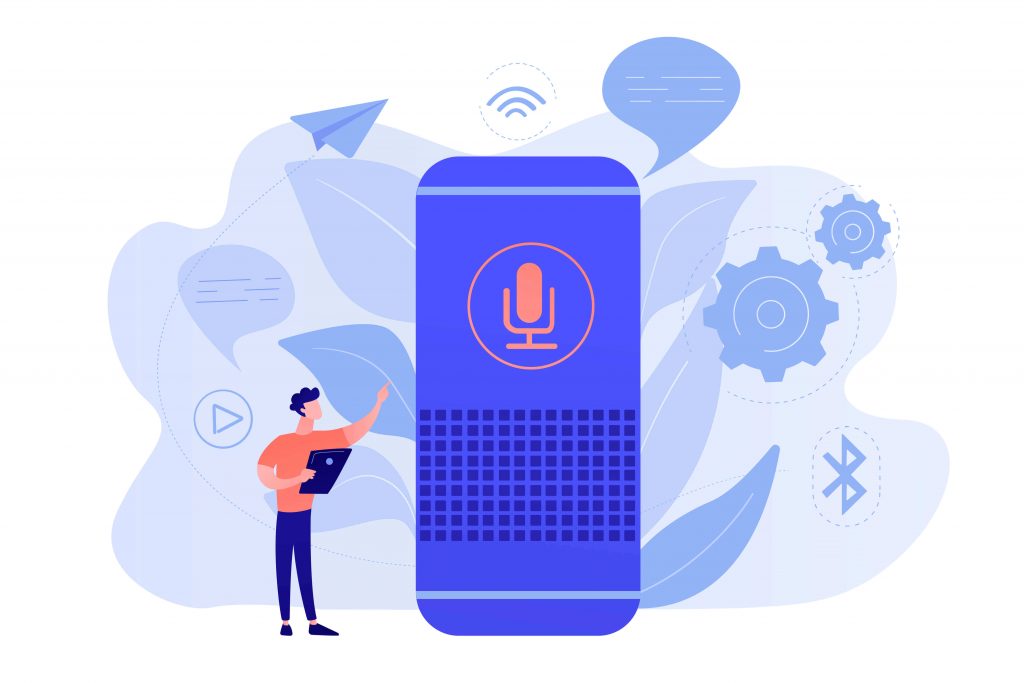 Self-service
There are many brand websites where when a customer calls; they have to go through a whole process of responding to questions. When a customer support executive is made available to sort out their queries, it can take hours to get a revert. Even writing an email will be responded to in days. In a hyperactive world, no customer wants to wait.
Self-service empowers customers to resolve their issues instantly, anytime from any part of the world, and without any intervention from a customer care executive. Customers just have to select the menu-driven option in decision trees and can have their basic queries resolved.
There are also FAQs with prescribed solutions that are populated into the system. With the integration of AI in customer experience, interaction with self-service tools is becoming like interacting with a human agent. Who is capable of receiving a voice command, text messages, or patterns?
AI self-service tools can understand human behavior and refer to past conversations to provide a customized resolution of an issue to the customer.
Automated IVR (Interactive voice response)
In IVR, when a customer calls, they are greeted with a pre-recorded voice that offers various menu-driven options. By selecting a particular option, the customer is redirected toward the resolution of some of their issues. If their problem is a bit more complicated, they may be directed to a customer care executive.
The system for internal training generally records such calls and understands customer behavior. Through Automated-IVRs, customers are dispensed with the burden of a long wait while calling the customer support team.
AI-powered customer journey
Takeaways
To survive, it is cheaper to retain the existing customer rather than acquire new customers. If the existing customer is happy with the brand, they will remain loyal and become their advocates. By leveraging AI & ML, brands can understand the customer lifecycle much better. Provide a customized solution so that the customer has a long association with the business and the churn rate remains minimum.
With its expertise in customer lifecycle management (CLM), Maxicus ensures end-to-end delightful customer journeys regardless of the touchpoint. We provide the finest and most customized services to our global clients around the clock. By leveraging AI and ML-enabled solutions, Maxicus delivers assistance that helps businesses to always be ahead of time in the market. Get a call back!