The future of customer support is the future of your business. Customers are always in control and it will stay like that.
Your customers demand an amazing service and are willing to pay more for it. If you don't prioritize maintaining a superior customer service standard, you ultimately risk the future of your business.
"85% of customer-to-brand relationships will be handled by customer support executives by 2021." – Gartner (source).
The future of customer service can be determined by the customer service trends that are currently dominating the market. What you need for effective customer service is a combination of tools, systems, and processes that can translate into enhanced customer satisfaction.
A few things that should be top of the mind for your business include:
Omnichannel, anytime-anywhere customer support
Streamlined automation through a single platform
Simplifying diagnosis and resolution delivery with automation
Customer Service Metamorphosis: Past v/s Future
The customer experience (CX) landscape is ripe for disruption. Only a few hand-picked companies are leveraging technology to empower their customers for seamlessly interacting with their brand. Today, the technology for most customer service operations is still not savvy enough for customers to avoid phone calls.
Customers prefer self-service but will call when it's a more complex matter. It's only a matter of time until modern technology changes the game entirely. Let's face it; the younger generation does not want to call brands. And those will soon be the bulk of your customers!
We're at an awkward inflection point where some companies are doing an amazing job of being at the forefront of CX technology, and others are still struggling with the basics. Customer service trends are driving a paradigm shift towards a future where efficient customer support will be much simpler.
The future of outsourcing in india
Businesses are investing heavily in improving the quality of customer support, which has become as pivotal as product innovation. Take a look at the emerging trends in customer support that your business must leverage to ensure you deliver excellent customer experience across all channels.
10 Customer Service Trends to Unlock the Future
1. Omnichannel support
The days are long gone when people would contact the company either through phone or fax. Your customers expect to be able to connect with your brand through multiple channels, including phone, email, live chat, SMS, and social media, etc.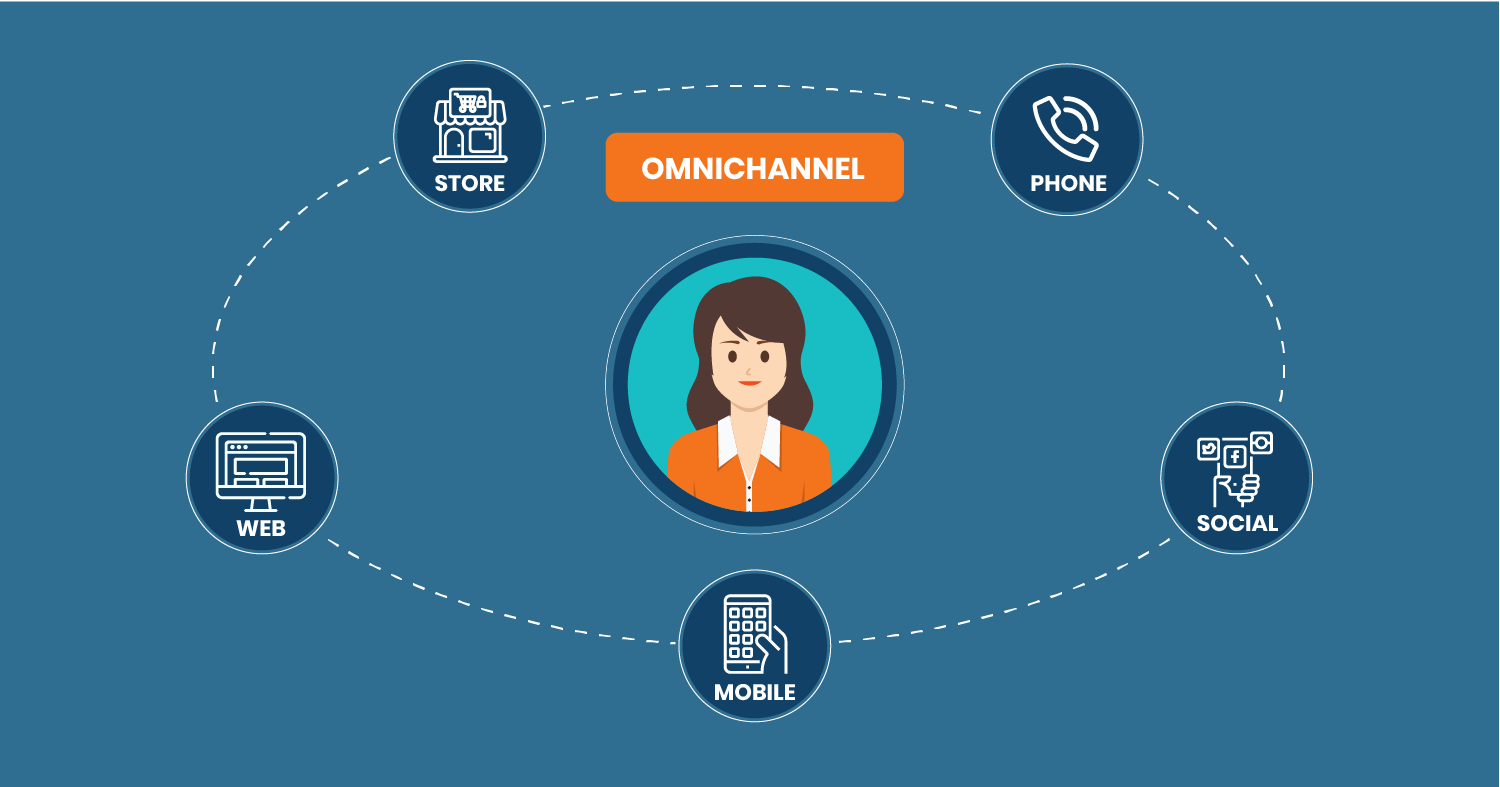 Google finds, as many as 85% of digital consumers start the purchasing workflow on one device yet finish it on another. (source)
Leveraging the omnichannel customer service trend, your company can deliver a seamless CX and maximize customer satisfaction (CSAT).
An omnichannel approach enables you to:
Improve business performance with instant customer support
Provide real-time service through voice and video chat
Get in-depth insights into customer profiles
Make availability across multiple channels
Streamlining the customer information and messages across various channels can ensure that you provide exceptional service to your customers. The customer service team can easily handle customer conversations through multiple channels from one roof.
2. Real-time support with live chat or video chat and co-browsing
Advanced technology and new marketing tactics offer several ways to connect with the customer and help them understand your products and services transparently. But what if the customers are on your website browsing the services or the pricing page before the final purchase?
Video chat or live chat is the best way to guide the customers in real time to address their queries and walk them through the product details and accurate information. By offering real-time assistance to your customers, your business will benefit in many ways, including:
Prompt resolution of customer queries and problems
Saving considerable time for the agent and the customer
Maximizing chances of conversion of sales
Easy usability for the customer
Increasing customer engagement and satisfaction
3. Mobile-friendly support
According to Thomas Husson, Vice President, and Principal Analyst at Forrester Research, "Mobile is becoming not only the new digital hub, but also the bridge to the physical world. That's why mobile will affect more than just your digital operations — it will transform your entire business."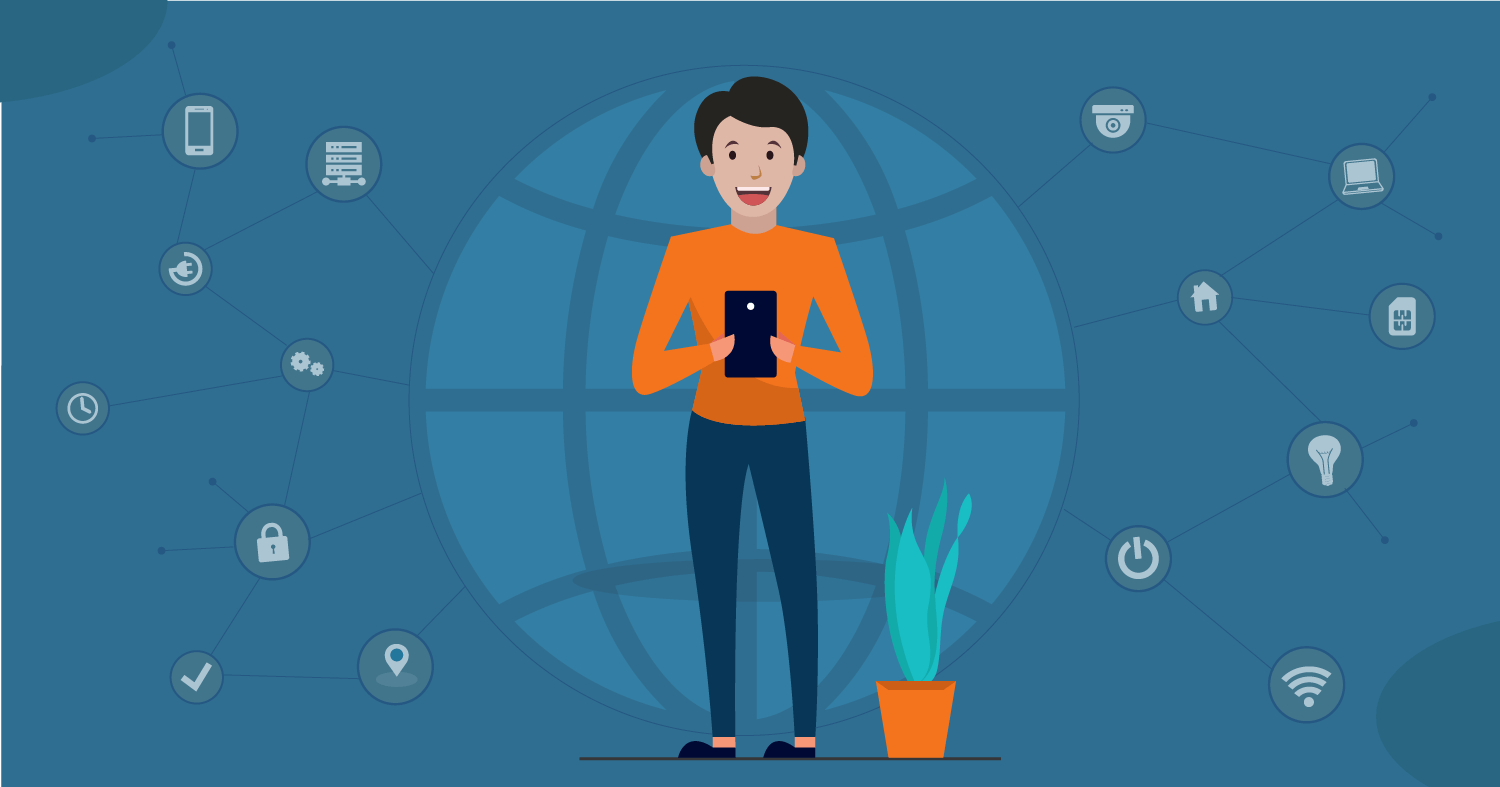 Mobile plays a key role in delivering customer success and enhancing the efficiency of your customer care team. Resolution of issues through the phone is a great indicator of CSAT. It develops customer loyalty and builds rapport.
4. Automated self-service
The quality of your customer care service delivery determines your brand's image. By offering an automated self-service option to your customers, you can:
Maximize the efficiency and accuracy of your customer service team
Minimize the response time
Significantly improve CSAT
In addition to these, automated self-service frees up your customer support team to focus more on significant communication with customers and deliver better care.
5. Customer support as a part of company culture
A survey  by Deloitte's Global Human Capital Trends states that only 28% of them believe they understand their culture well, while only 19% believe they have the right culture.
You must make quality customer support a part of the company culture. Good customer service is one of the essential ingredients that can positively impact growth, boost revenue, and increase market share.
6. Automation with AI chatbots
AI-based chatbots can manage customer queries and requests at scale without human intervention. The emergence and continuous rise of customer support bots allow companies to provide a gateway for round-the-clock support via automated replies that immediately assist the customer.
Chatbots are a pocket-friendly solution to answer common customer queries. According to a CNBC report, it is predicted that chatbots can curtail business costs by $8 billion by 2022.
7. Personalization
Everyone loves personalization. Businesses use personalized offers to entice customers to purchase products and services, and also to enhance customer loyalty.
Personalized support can do wonders for customer retention.
Engage consumers with a personal touch
Interact with customers using their name
Study customer interests
Know their requirements
By sending proper marketing messages and considering customers as unique individuals, you can take your business a step ahead.
8. Connect via social media channels
"You can use social media to turn strangers into friends, friends into customers, and customers into salespeople." – Seth Godin, American author.
Social media is the best way to connect with your customers. It is imperative to not only give your business a face on top social platforms but also to deliver quick customer support through social channels. About 63% of customers expect companies to offer support via social media.
The customer complaints and help requests are intercepted and displayed to the customer service team on their dashboard. The team can then contact the customer over the same platform and resolve their issues.
9. Machine learning to improve customer experience
Machine learning (ML) can help businesses in improving overall CX. Chat applications powered by AI and ML are trending. Companies across different sizes and segments are leveraging this to reduce costs and improve service for customers.
For instance, Swiggy, a food delivery startup, has powered their live chat support with AI and ML, which has enabled customers to automatically place their orders faster without any human involvement, cancel orders, or provide special instructions.
10. The shift to proactive support gains momentum
For decades, businesses have recommended the same reactive support strategy: answer every inquiry as it comes in and hope your support team can keep up.
The problem with this model? It traps your representatives on an endless treadmill of inquiries and leaves your customers hanging or waiting on hold. Today, customer support leaders are increasingly investing in a different approach – proactive support. Research shows 78% of support leaders want to move from a reactive to a proactive approach.
Proactive support empowers businesses to get ahead of known customer issues and problems before they arise. For companies with millions of customers, it's the antidote to turnaround times, unending ticket backlogs, and burnt-out agents.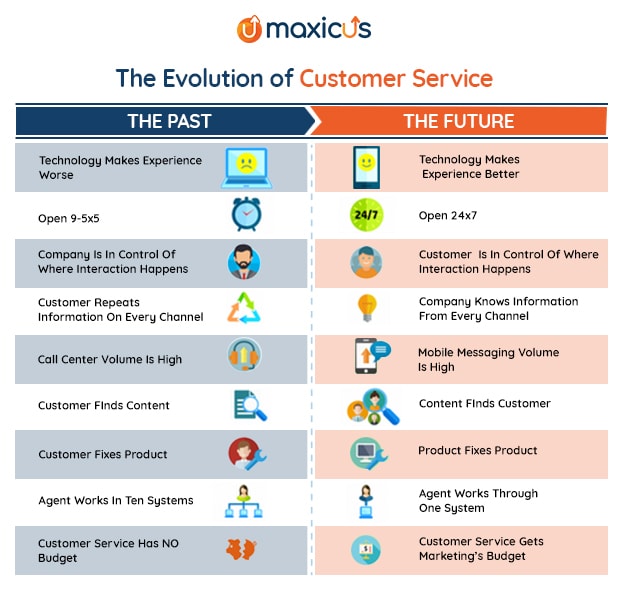 Categories: