Losing a customer not only chokes revenue streams, but also adds to the expenditure for acquiring new ones. Thus, it is essential to manage and reduce customer churn to attain sustainable growth in business. In order to retain customers, you need to tackle problems not only when users face them, but even before they occur. This helps build trust and loyalty among customers, which needs serious effort to earn, and maintain in the era of digital communication.
Maxicus offers prompt grivience support for unsatisfied customers. Using detailed analysis of the problem at hand, our customer support experts build strategies to detect churn tendencies. We help you build a user base, but also work to the best of our capabilities to maintain and retain it.
Get in Touch

Provide
Delightful CX
Through our customer support initiatives, we create an unforgettable experiences. With information consistency and self self service platforms, ensure that your brand is always ready to entertain customer issues. We set customer expectations eliminate uncertainty about the level of your service and ensure you always deliver on your promises.

Build Lasting
Relationship
We focus on transparent and honest services to gain consumer trust and loyalty. By becoming the customer's trusted advisor our expert mechanism can gain customers' trust and build customer loyalty. We use relationships to build trust. The synergistic approach of machine learning and expert human touch fostering customer relationships.

Eliminate
Churn
We set proactive measures for customer service, by implementing anticipatory service so that problems can be eliminated before they occur. With insights into customer journeys and detailed analysis, our teams try to reverse customer problems to detect and reduce churn tendency. With actionable business insight, ensure the best for your brand.

Improve
NPS
Through our matchless service, we safeguard customer churn and improve the NPS of your business. Maxicus collects your customer satisfaction data and devises strategies, as to how you can improve, sustain and amplify your relations with your current and prospective customers. Strengthen your standing as you grow with Maxicus.
Business Benefits Delivered
---

Analyzing customer behavior through their entire lifecycle, Maxicus studies consumer's propensity of quitting services and suggests proactive solutions.

Customer churn can be reduced by user behavior prediction and adding value for your consumers when they need.

With our services, you can create a positive image of your products and services and get an edge over your competitors.

NPS metrics help brands organise business priorities and allow decision makers to predict business growth. With actionable insights, power your brand to do more.
Why Maxicus?
---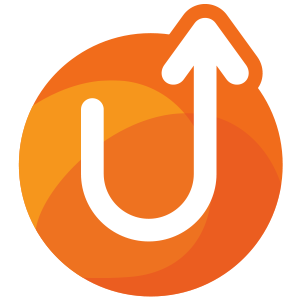 Team of professionals trained with rigorous testing and equipped with a robust Knowledge & Quality Management Solution for enhanced TAT.
Process teams hired on the basis of experience and knowledge of sales and customer support.
Technology aided human engagements for optimum efficiency and accuracy to provide required information to customers.
Business data and information protected using data protection guidelines and privacy terms that are enforced across the Customer Lifecycle Management portfolio.
About the Client
Get Complete Case Study
Key Takeways: