Customers are the lifeline of a business. From fresh leads to onboarding and extending loyalty to the old customers to foster a relationship - we help the business expand their growth. Our powerful customer acquisition strategy is designed to draw and retain consumer's interest and attention. Here at Maxicus, we create a systematic, sustainable customer acquisition strategy that can evolve with new trends and changes.
One of the greatest looming challenges for a business involves creating awareness and interest in their product among customer bases. And more often than not, higher marketing costs scale up the cost per customer acquired. With targeted inbound and outbound campaigns executed through multiple channels, Maxicus aids businesses by customizing customer onboarding to ensure higher customer value.
Get in Touch

Generating Demand
Create awareness and interest among new customers through emails and direct interaction with potential customers. Development and execution of targeted campaigns for new customer acquisition through multi-channel inbound & outbound marketing and convert it for the prospect into sales.

Identifying Needs
Our agents are trained to interact with customers and build a relationship to help them migrate to your offerings. This allows for us to understand what it is that customer are actively looking out for, in addition to why they are interested in said offerings. This process not only allows us to map a customer's journey, but also provides insights into buyer personas, for us to on-board customers more effectively.

On-boarding Customers
We employ tested sales approach for offering the right product to right customers. Effectively communicating the features and benefits of your products/services, we set foundation for customer relationships. Each customer may have a unique purpose for your product, so understand each customer's specific goals and tailor the onboarding process accordingly.
Business Benefits Delivered
---

Improved brand
expansion
Our customer acquisition services make your business grow its customer base across different geographical locations. We ensure your strong foothold in the market. We work as a strategic partner for ventures to reach new heights of business growth.

Ready to
scale
As we help your business grow by attaining new customers, that growth will lead to more demand for customer onboarding. We scale up the business's growing requirements and exceed your expectations.

Reduce
expenditure
By outsourcing your customer acquisition and onboarding needs to Maxicus, your business can cut down on administrative and infrastructural costs in addition to cost per customer acquired. With trained professionals, be assured of impeccable results.
Why Maxicus?
---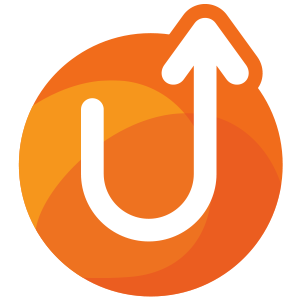 Team of professionals trained with rigorous testing and equipped with a robust Knowledge & Quality Management Solution for enhanced TAT.
Process teams hired on the basis of experience and knowledge of sales and customer support.
Technology aided human engagements for optimum efficiency and accuracy to provide required information to customers.
Business data and information protected using data protection guidelines and privacy terms that are enforced across the Customer Lifecycle Management portfolio.
About the Client
Get Complete Case Study
Key Takeways: