Categories:
Live streaming: The next big thing in online customer engagement
The pandemic has proven to be a boon for the live-streaming industry. It is valued at USD 183.3 billion by 2027. (Source) Though, the credit goes to telecommunication companies for their rapid increase in internet bandwidth. Consequently, the implementation of data compression and optical fiber connectivity is making seamless live streaming possible for businesses to engage consumers. If customers cannot visit stores, taking the stores to them is a widely adopted concept in the post-pandemic era.
What is live streaming?
Live streaming is similar to video calls but offers a more immersive, 3D view. It enables customer service representatives to connect with potential buyers in real time, providing businesses with a powerful online customer engagement platform. By leveraging live stream technology, businesses can reach a vast online customer base, delivering captivating digital experiences that break down geographical barriers.
Traditionally, brick-and-mortar stores offered excellent customer service, allowing customers to touch and feel products and ask questions on the spot. However, local stores have limited reach, and customers are sometimes intimidated by crowded places. This is where live streaming comes in, offering a phygital (physical + digital) shopping experience that meets the needs of today's shoppers. With live coverage, customers can shop from the comfort of their own homes and receive tailored recommendations from representatives.
Live Shopping Experience Awaits
Live streaming technology is not just about creating engaging digital experiences but also about building meaningful customer relationships. By integrating live chat into their live shopping platform, businesses can gather valuable customer data and use it to personalize the customer journey. This enhances customer satisfaction, as customers are able to interact with representatives in real time and have their expectations met. Ultimately, live-coverage is becoming a key component of any digital customer engagement strategy, allowing brands to reach and engage their target audience in new and innovative ways.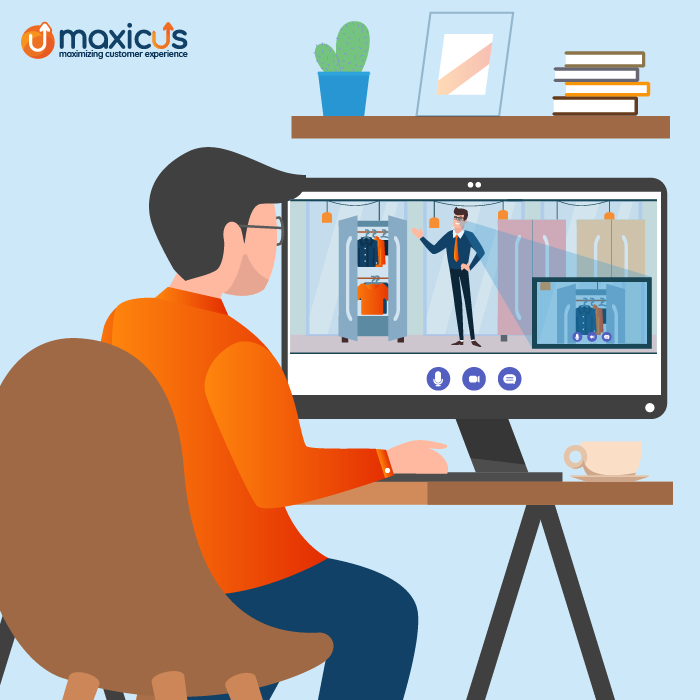 Why is live streaming popular?
Live streaming has become popular due to its real-time, interactive nature. It draws inspiration from reality TV and YouTube, allowing anyone to broadcast their activities to a global audience.
For children and young people, live streaming provides a platform for self-expression and creativity. They can become presenters and connect with their favorite influencers or celebrities. They also have the opportunity to interact with viewers and receive positive feedback, boosting their confidence and self-esteem.
Live streaming provides a sense of community, allowing young people to connect with others who have similar interests and experiences. This can help reduce feelings of social isolation. Additionally, for those who are motivated by financial rewards, live streaming offers the possibility of receiving virtual gifts which can be converted into money.
Overall, live streaming offers endless opportunities for children and young people to express themselves, develop their skills, and connect with others. It's no wonder why it has become such a popular trend.
How can live streaming enhance digital customer engagement?
Live streaming is an excellent way for businesses to connect with consumers in real time. Allow the audience to join your live stream and grow their interest in the showcased product. Besides, answering their questions live builds trust between the brand and consumers. Let us dig deep and explore how to live stream can enhance digital customer engagement.
Approaching Gen Z customers
Gen Z consumers are more active online. Live-streaming allows brands to connect with the modern audience effectively. Real-time customer engagement suits these Gen Z consumers who spend their time online, mostly. Brands today are adding a live video of products as a crucial digital engagement strategy. Businesses have become successful in attracting modern customers and boosting sales through live streaming integration on websites, social media channels, etc.
Increase loyal customer base
Consumers appreciate transparency while purchasing a product. Transparency drives trust. Live-streaming empowers businesses to be transparent and trustworthy that helps to gain loyal customers. With live video streaming, consumers can virtually touch and feel the product. Therefore, they understand how the product better influences their purchase decision. Customers always value ethical brands who like to proffer their product or service as it is. Thus, live stream is a popular online engagement strategy, boosting the loyal customer base for brands. When customers know that your brand is authentic, they are most likely to come back.
Boost brand awareness
When we watch an audiovisual, it generally sticks in our subconscious more effectively than text conversations. We pay more heed to video content than any other form. Therefore, live-coverage has the edge over different customer engagement strategies. It is an amalgamation of real-time video and audio, which is more impactful for the audience – just like a phygital store. Besides, people who watch your live stream tend to share with others. It allows multiple platforms and channels to engage consumers at the same time.
Consequently, it reaches a higher number of people. Live coverage gets the better of any other online customer engagement strategy. It is more engaging to customers, can go viral, and reach millions of people. With live video, businesses can get customer insights that boost their revenues. Live coverage allows you to keep consumers in line with your customer engagement objectives.
Tips to improve phygital customer experience through live streaming
Streaming technology is breaking geographical boundaries. Consumers can now purchase products from any part of the world without compromising on the store-like product experience. The pandemic has boosted the phygital shopping game, and live coverage has enhanced it. Whether you do online banking, sell products on the internet, or provide any service, live coverage has become a powerful tool for support agents to serve customers. Below, we have a few essential tips that can help you improve your phygital customer experience using live coverage.
Tip 1: Increase social media presence
We can say that the world lives on social media. Businesses also need to prioritize their social media activities to increase their brand awareness. While you are streaming a live video, the more you can connect to your audience, the more you will generate sales. Influencer streaming has become a bandwagon for live eCommerce in the digital era. It offers an interactive form of product marketing that resonates with younger audiences. Social media live streaming allows multiple channels to engage with your consumers. Influencers and streamers replace traditional marketers and advertisers by using social media as a tool to live stream.
Tip 2: Set consumer focus Q&A
While live stream in a phygital setup, it is nearly impossible to take all customer questions in one go. Therefore, brands need to set up a customer-centric Q&A list that the customer service agent can address during the live. The Q&A sets should answer a maximum of customer doubts and explain to them minor details about the product. This reduces customers' efforts to be in a long queue to ask questions. This will make the live session far more informative for the audience and attract them to purchase the product.
Tip 3: Train your customer support agents well
In a live stream, what is being done or being said by the support agents will determine your sales accordingly. It would help if you highly had highly trained representatives with good communication skills. Train them to understand the product and customer behavior. Make them practice with the Q&A list and impromptu questions from the customers. Set their KPIs on their live interactions. Brands need to ensure that customer service agents do not mislead consumers, provide wrong information, or make false promises to sell the product.
Diving into the future of Phygital: Physical + Digital
Final thoughts
Live streaming has gained popularity among businesses due to its ability to enhance customer engagement. As consumers become more hesitant to visit stores, brands are turning to live-coverage to drive sales initiatives.
However, this shift to a digital channel comes with its own set of challenges, such as the need to hire and train customer service agents and to streamline the phygital process for a personalized experience. Maintaining a focus on constantly improving customer feedback is also key to meeting customer expectations.
Maxicus delivers the best form of customer engagement by leveraging live coverage as a tool. We ensure consumers not only know about your product, but they experience it and purchase it.
Contact us to level up your digital customer engagement initiatives today.